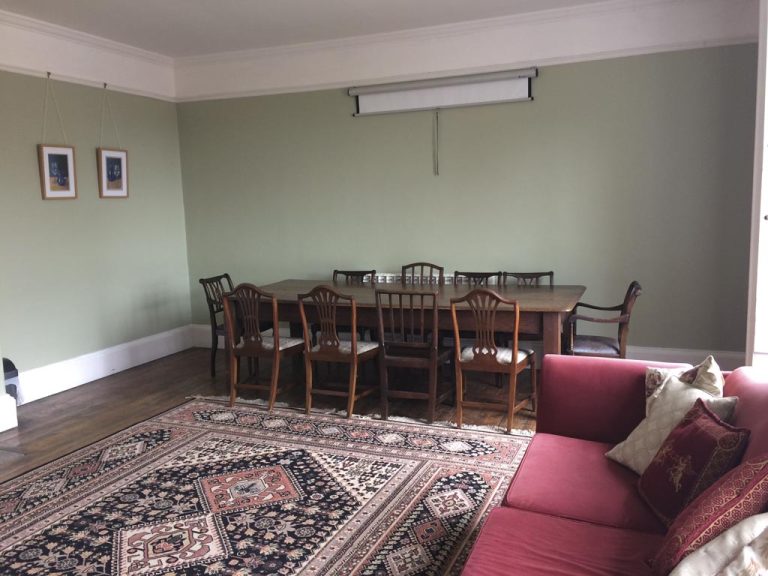 Located on the first floor overlooking the garden, The Board Room (formerly known as Room 8) is a large airy meeting or function room, with an enormous table, elegant sofa and beautiful wooden floor. Capacity: 29 people.
Layouts and Other Facilities
We have various tables and chairs for different set-ups/requirements. In addition, the Centre has a large quantity of vintage crockery and tablecloths which can be used on site or hired out.
Bookings can be made by the hour. We've reviewed our pricing recently and no increases are planned for the near future. We hope this will make us super-competitive with other venues in and around Reepham, and that we'll generate more revenue by more hires rather than higher prices as a result.
Hourly Rate: £5.50
Discounted Rate for Sessions of 4 hours: £20 – usually Morning 9-1, Afternoon 1-5 or Evening 5-9, however these are negotiable to your requirements.
Day rate of 8 hours: £40
Enjoy our beautiful walled garden – minimum hire is four hours
£20.00 for up to 4 hours
£5.50 per hour over 4 hours